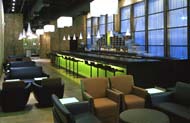 Chicago,Illinois Restaurants
Karma.
A sensory experience for more than your taste buds, Karma offers an unforgettably stylish Asian food and wine experience in an elegant ambience among a 35-foot pond and sleek, glass bar. For more details about dining at one of Chicago's top restaurants, visit www.karmachicago.com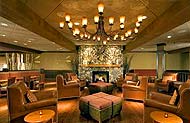 Birch River Grill.
Birch River Grill is an American kitchen-style restaurant located in the Chicago suburb of Arlington Heights, Illinois. Experience contemporary comfort food in a warmly elegant ambience.
To learn more about dining at Chicago's Birch River Grill, visit www.birchrivergrill.com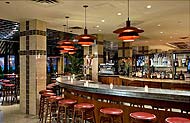 Dine.
At Dine Restaurant, delight in an elegant atmosphere that evokes the 1940s. Perfect for romantic dinners in the Chicago area or dining all day long, Dine's upscale comfort food is served for breakfast, lunch or dinner.
To learn more about Dine Restaurant in Chicago, Illinois, visit www.dinerestaurant.com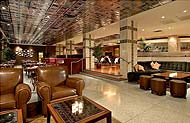 MetroKlub.
MetroKlub offers glatt Kosher delicacies at lunch-only. Sharing an elegant space with Dine restaurant, the entire menu at MetroKlub is strictly prepared in a separate kosher kitchen.
To learn more about MetroKlub in Chicago, visit MetroKlub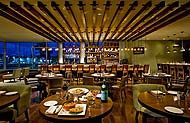 Glen Prairie Local Flavor Fine Food & Drink.
Glen Prairie Local Flavor Fine Food & Drink serves a natural variety of locally grown, sustainable fare for breakfast, lunch and dinner. Natural earth tones and textures highlight the friendly harvest table communal seating.
To learn more about Glen Prairie Fine Food & Drink, visit www.glenprairie.com
Chicago Fire Oven.
Chicago Fire Oven serves contemporary American cuisine, centerpieced by a large stone fire oven. We feature fresh thin-crust pizzas, signature burgers, roasted chicken, tender steaks and classic salads. The cuisine emphasizes fresh dishes inspired by the wide range of American flavors.
To learn more about Chicago Fire Oven, visit www.chicagofireoven.com
Visibility bar.
Meet, relax and be seen, at VISIBILITY BAR. Catch your favorite sports team on one of our many 55 inch HDTV's, while enjoying one of our 10 beers on tap or signature martinis. It is the perfect place for drinks, lively conversation, people-watching, and unwinding after a day of meetings or travel. www.visibilitybar.com